Interested In Our Lease? Call Us!
949-245-6439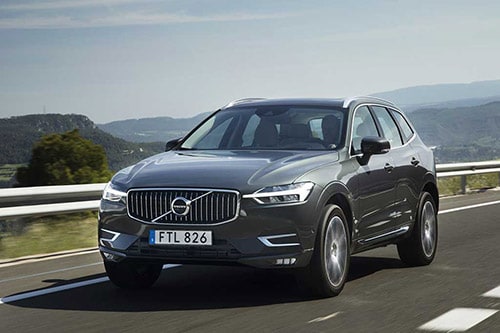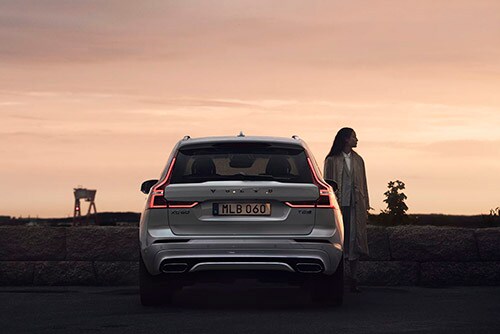 Welcome to Volvo Cars Mission Viejo. From Laguna Beach in the west to San Clemente in the south, and all the way north to Lake Forest and beyond, you won't find a better lease deal on a Volvo than right here at Volvo Cars Mission Viejo. Right now, you can take advantage of our attractive lease offers, particularly on the XC60 SUV.
Volvo has long been synonymous with safety, and the Volvo XC60 continues the tradition with some of the most advanced driver-assist systems to help you drive safer. Still, the XC60 uses innovative engineering and the latest technology to create a safe cabin space should the unthinkable happen. The modern style, premium comfort and convenience features, and powerful engine make the XC60 a very desirable vehicle.  That's why our leasing department has such passion for putting our clients into their dream Volvo XC60. Our finance professionals are experts at finding the best rates and deals to satisfy your budget while delivering premium quality.
Why Lease a 2021 Volvo XC60?
If you want the luxurious comfort and capable performance rolled into a single SUV, the XC60 has the complete package. Inside the cabin, you're immersed in premium quality; from the leather seats with heating and ventilation to the natural wood appliques. On the outside, the XC60 features modern design cues that evoke power and performance in a premium package.
Two powerful engines are available on the XC60 SUV, delivering up to 316 horsepower, and every model can come equipped with all-wheel drive. Volvo engineered the XC60 to handle wintry weather and the winding dirt roads with equal ease. All the latest in-vehicle tech will keep you connected no matter where your next adventure leads and the best driver-assist technology will get you to your final destination safely.
Leasing in the Mission Viejo area has never been easier. It gives you the flexibility to trade-in and trade-up to the latest innovations from Volvo that define the XC60's technology, comfort, and performance. You can also save money when you lease the XC60 versus buying one, often up to several hundred dollars each month. It costs less than you think to get into a lease with Volvo Cars Mission Viejo. We offer low down payments and zero deposits, and our leases include gap insurance. Our finance department constantly monitors the market, and our lease deals adapt accordingly, so we invite you to check back often to see the latest deals.
Key Features of the Volvo XC60
The Volvo XC60 was engineered to deliver powerful performance in various road and weather conditions. It comes with some of the most luxurious appointments available in any vehicle. Leasing a Volvo XC60 will elevate your commute to the comfort level you've only dreamed about and all at a price that fits your budget.
Premium Furnishings: Indulge yourself and your passengers in the refined look and feel of genuine Nappa leather seating, limewood inlays, and premium metal appliques. 
Active Air Suspension: Your XC60 features an adaptive suspension system that raises and lowers your vehicle to improve handling and smooth out your ride.
Panoramic Views: An open and tilt panoramic roof lets in all the light and air while giving passengers a spectacular view day or night.
Wireless Support: Apple CarPlay and Android Auto can sync your smartphones for hands-free operation with intuitive voice commands.
Wireless Charging: A dedicated smartphone tray keeps your phone safe while charging on the go.
Hands-Free Access: Your tailgate opens with the simple wave of your foot beneath the sensor, making those trips to the grocery store more effortless than ever when your hands are full.
Stylish Wheels: Available in 18 or 19-inch sizes, you'll find various styles like the double-spoke matte black diamond-cut alloy wheels or the 5-Y spoke silver alloy wheels.
Powerful Engines: The standard 2.0-liter turbocharged four-cylinder engine puts out 250 horsepower and 258 pound-feet of torque. You can opt for the supercharged version that pumps out 316 horsepower and 295 pound-feet of torque.
Premium Audio: A pitch-perfect audio system from Bowers and Wilkins delivers theater-quality sound on every drive.
Volvo On Call App: Using the remote features of the Volvo On Call app allows you to start, unlock, and preset your climate control before you enter your XC60.
Teen Driver Features: Chief among the teen driver features is the Care Key, standard on every XC60. The care key allows you to set parameters like limiting top speed before another driver gets behind the wheel.
Driver-Assist Technology: The blind spot information system (BLIS) gives you eyes where you usually can't see, alerting you when vehicles enter your blind spots. BLIS will apply gentle steering correction should you attempt to make a lane-changing maneuver with a car in your blind spot. Other systems include forward collision warning, emergency braking, lane-keeping, and more. These systems use radar and cameras to monitor and alert you to potential hazards and intervene if you fail to react.
Your New Volvo XC60 Is Ready To Lease Today at Volvo Cars Mission Viejo
We see drivers from as far away as Newport Beach and as close as our backyard in Ladera Ranch. The one thing they all have in common? They want a great lease deal on a Volvo and a dealer that stands behind every deal with exceptional service and support. That's why so many drivers have come to rely on Volvo Cars Mission Viejo.
You can explore our XC60 inventory online, and when you've found the perfect vehicle, you can visit us on Marguerite Parkway in Mission Viejo. One of our lease specialists will help you find the ideal Volvo XC60 at a great price. You'll find the process fast and straightforward and wonder why you waited so long to get your hands on your dream Volvo.