Interested In Our Lease? Call Us!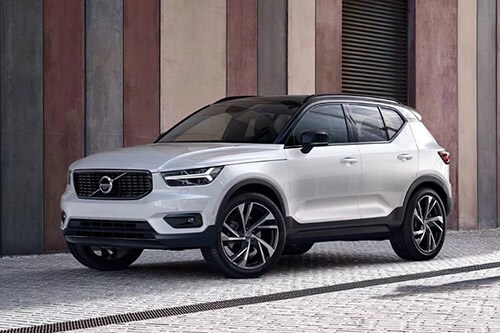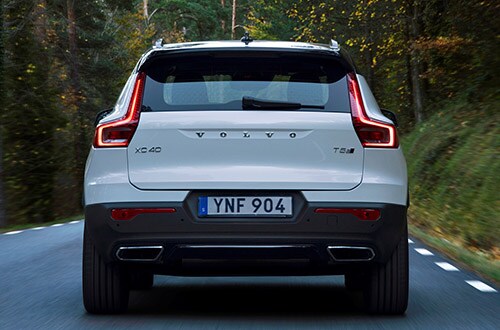 If you live in and around Laguna Beach, San Clemente, Ladera Ranch, Lake Forest, or even as far as Newport Beach, there is only one dealer you can trust for all your Volvo car needs - the Volvo Cars Mission Viejo. Located on Marguerite Parkway in Mission Viejo, we are committed to ensure you get the best lease deal on the new Volvo XC40.
For decades, you have trusted Volvo cars for their superior safety record and indisputable luxury. The XC40 not only maintains this remarkable tradition but also takes it a notch higher. The solid engine options, spacious cabin, leather upholstery, heated seats, and the rear cross traffic alert tick all the boxes of a compact, well-rounded SUV. Our leasing department is ready to ensure that you get the best lease deal. What's more, our seasoned financial experts are ready to punch the calculator to get you the best car financing rates for your pocket.
Why Lease a Volvo XC40?
If you are looking to get behind the wheel of the XC40 while staying within your budget, you might consider leasing the car from Mission Viejo, Orange County's premium Volvo dealer. Leasing the XC40 comes with immense advantages. You don't need to part with the full cost in advance. You only need to make a down payment and the first month's payment, and off you go. In case your car develops mechanical problems, you can always count on us for timely repairs, general maintenance, and genuine parts, allowing you to get back on the road as fast as possible.
So, what can you expect from the Volvo XC40? This car offers a highly pleasant ride coupled with spirited handling. Powered by a turbocharged engine, the XC40 delivers the performance and acceleration you need with 248 horsepower and 258 pound-feet of torque. Whether you are navigating the busy city streets or cruising on the highway, the XC40 is the perfect companion. Sink into the perforated fine leather upholstery and enjoy the world-class safety features, such as the rear collision warning, blind spot monitoring, cross traffic alert, hill start assist, and superior child safety ergonomics.
This car is as awesome on the inside as it is on the outside. You get to choose from a variety of exterior colors, including Coral Red, Ice White, Crystal White, Denim Blue, Maple Brown, Onyx Black, and so much more. No matter your preference, we've got you covered. Visit us for great deals, such as low down payments, zero deposit, and customized deals just for you. Our team at the finance center are ready to assist and ensure that you get the best deal around.
Key Features of the Volvo XC40
We understand that shopping for the best Volvo car can be overwhelming because of all the optional features. We are here to help you make the best car lease decision by giving you an overview of the features of the Volvo XC40. Elevate your driving experience with the following key features of the Volvo XC40:
Interior: Relax in the refined cabin consisting of perforated fine nappa leather upholstery, tailored leather steering wheel and gear knobs, exquisite decor inlays, textile floor mats and interior base, and mid- and high-level illumination.
Engine: An intercooled turbo engine is powered by unleaded gasoline via direct injection and produces 248 horsepower and 258 pound-feet of torque.
Transmission: The Volvo XC40 offers you an automatic eight-speed shiftable gear transmission or a seven-speed dual clutch transmission.
City safety: Detects other cars, pedestrians, and cyclists during the day and night. City safety features provide you with audible, visible, and brake warnings in case of an imminent collision, helping reduce the impact on the car and the occupants.
Oncoming lane mitigation: This feature helps you avoid collision with oncoming cars. If you cross into the other lane, this feature steers the car back to your lane. The lane mitigation feature is active when driving at speed limits between 37 and 87 mph.
Run-off mitigation: When you accidentally veer off-road, the run-off mitigation helps you get back on the road. Active between 40 and 87 mph, this feature can also engage the brakes to keep you on the road and safe.
Road sign information: The Volvo XC40 gives you updated information on the speedometer about road restrictions and signage. These signs include speed limitations, passing restrictions, or no entry barriers.
Blind spot support: Changing lanes can sometimes be hectic. The blind spot information system alerts you of any cars on the left or right blind spots, allowing you to safely change lanes. If need be, the system can activate the brakes and steer you to safety.
Electronic stability control: This feature optimizes traction, reducing the likelihood of dangerous skids by sensing a potential skid, reducing engine power, and applying brakes on the right wheels. Enjoy safe and fun cornering in the Volvo XC40.
Delightful LED headlights: The distinctive design and functionality of the Volvo XC40 LED headlights will turn heads without blinding other drivers. The headlights automatically switch from high to low beams when facing other vehicles.
Volvo On Call feature: This feature allows you to control your car remotely. For instance, heat or cool your car in advance, check its location, and store the driving journals of your business trips easily. Allow your friends and family access to your ride and get assistance at the click of a button.
Entertainment: Indulge in the high-performance audio system with the air-ventilated subwoofer, smartphone integration, Bluetooth connectivity, and double LCD monitors.
Your New Volvo XC40 Is All Set for Lease Today at Volvo Cars Mission Viejo
At Volvo Cars Mission Viejo, we take pleasure in helping drivers from far and wide get the right car at the best possible lease terms on the market. Explore our XC40 inventory online and visit us at Marguerite Parkway in Mission Viejo to speak to our lease specialists. We can't wait to put a smile on your face and a spring in your step with the Volvo XC40 lease offer of a lifetime.