The 2020 XC90 is Here - the PERFECT Family and Expedition Vehicle!

Volvo's flagship SUV, the XC90, is back and better than ever with aesthetic changes, battery and engine changes, package changes, and more. Volvo Mission Viejo is excited to bring you the news on what the next year of our best selling vehicle will look and feel like.

Starting at: $48,350


Summary:
What's New for 2020?
Safety Features
Technology Features
Different Engine Options: T5, T6, T8
Reviews

What's new for the 2020 XC90?
2020 brought a few changes to Volvo's XC90 - some of which apply to every trim level and engine, while others only apply to specific model configurations. That is why we will be breaking down the differences by model to clear up any confusion.

ALL MODELS: Coming with a more modern look, all XC90 models have been updated aesthetically with a new front grille and bumper along with redesigned wheels. All T8 plug-in hybrid models also now come with an upgraded 11.6 kWh battery from a previous 10.4 - offering more power and a longer lasting charge.
MOMENTUM: This base model now comes with roof rails for carrying extra cargo and sporting equipment, perfect for families and adventurers. The kids in the family will also enjoy that the Momentum trim now features captain seats in the second row, allowing a 6 passenger design with more comfort and personal space. Finally, Momentum models can now be ordered with a sleek Black Ash wood trim.

R-DESIGN: R-Design models now come standard with front parking sensors that notify you of nearby objects to reduce the risk of scratches and dings. Aesthetically, the R-Design now has a gloss black exterior trim and beautiful nappa leather upholstery whichh is known for its soft and smooth feel.
INSCRIPTION: Like the R-Design, the Inscription models come standard with front parking sensors to assist you with safe and tight parking. These models also now come with 2nd row captain chairs which offer passengers much more comfort and room for themselves.



Volvo is synonymous with "Safety", and the XC90 is our safest car yet.

Having received either a "Top Safety Pick" or "Top Safety Pick Plus" award by the IIHS almost every year for well over the past decade, the XC90 is undoubtedly one of the safest cars out on the market. Period.

Our Favorite Standard XC90 Safety Features:

COLLISION AUTO-BRAKING

In the event of a collision, the XC90 will apply the brakes to mitigate the chances of a further collision with an object in its path. Additionally, hazard lights and the parking brake are activated to keep you safe after the fact.

BLIND SPOT INFORMATION SYSTEM

Using sensors and warning lights, the XC90 alerts you of vehicles entering your blind spots for safe lane changes. These same sensors will also alert you of crossing traffic when reversing out of a parking spot.

SEMI-AUTONOMOUS DRIVING

Keeps you within your lane with gentle steering support, and at a set speed and distance from the vehicle in front of you. This is done by detecting lane markings and vehicles in front and behind you and making slight adjustments.

COLLISION AVOIDANCE
Active in slower moving traffic conditions, perfect for Southern CA, the XC90 will help to prevent low speed collisions by applying the brakes automatically when necessary.


More XC90 Safety Features:

Unsafe driving detection |  Energy absorbing body material | Rear collision warning |  Road sign information detection | Side impact protection


Drive into the new decade with the 2020 XC90 that is packed with convenient technology features that feel ahead of their time.  From semi-autonomous capability to HD cameras, the XC90 will impress.


Our favorite XC90 technology features:


360° SURROUND VIEW CAMERA
Get an HD bird's eye view of your XC90's surroundings - offering easy mobility in tight areas with impaired visibility. Never again worry about bumping into anything!

NAVIGATION ON 12"3 DISPLAY

The XC90 uses an accurate guidance system which offers real-time updates depending on changing traffic conditions that is displayed on a high-resolution screen that is easy to use.
GRAPHICAL HEADS-UP DISPLAY
Displays the most important information such as navigation, speed, traffic sign information, and more directly on your windshield so you can always keep your eyes on the road.

The display adjusts to light conditions and can be completely customized so that it is never distracting.

PARKING ASSIST
A rear camera guides you perfectly into a parking spot, AND the XC90 can also measure a parking space and control the steering for you for perfect parallel parking every time.


Volvo's vehicles are unique because each model often comes with 3 different engines and up to 4 different trim packages. That's 12 DIFFERENT models, which means that your Volvo is unique to you.
 That's why it's important to choose the right engine for you, because it should fit your driving style personally! Let's break down the XC90's 3 different engines, the T5, T6, and T8, and see what's right for you.


2020 XC90's different engine options: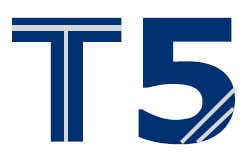 Horsepower: 250hp

Torque: 258 lb-ft

Fuel Economy: 21 city / 30 hwy
Horsepower: 316 hp

Torque: 295 lb-ft

Fuel Economy (MPG): 18 city / 26 hwy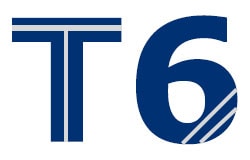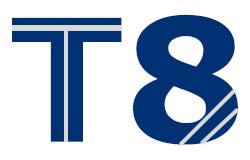 (Gas/Electric Hybrid)

Horsepower: 400 hp

Torque: 472 lb-ft

Fuel Economy: 26 city / 30 hwy

REVIEWS

"Overall, the 2020 Volvo XC90 brings a lot to the table, not the least of which is Volvo's reputation for making safe, practical vehicles and one of the best semi-autonomous driving systems out there."
- Kelley Blue Book
"The XC90's interior is a masterpiece of the medium. From the attractive design to the quality of the materials, we wish there were more vehicles like this."
-  Car and Driver
"What you have here is a car that's been conceived to support family life and that alone. It's a winner"
- Top Gear